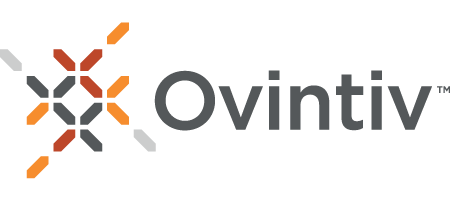 John Knox -- VP Land and Aaron Leavitt -- VP Exploration and G&G
John Knox is a leader in the energy industry with more than 20 years of experience in
mineral, surface, royalties and marketing. John has a proven leadership track record
taking active roles in shaping corporate strategy, culture and values.
As vice president, land, Mr. Knox is responsible for developing and executing
Ovintiv's land strategy, mineral, surface and commercial negotiations, as well as
administration. In John's 15-year career with Ovintiv he has served as a senior leader
in land and marketing both in the U.S. and Canada. Additionally, John is a mentor and
committed to the development of people, actively supporting Ovintiv's future leaders
and those wanting to broaden their careers within oil and gas.
Throughout his career, John has demonstrated agility and flexibility, moving across
the organization, developing sector breadth and expertise as well as commercial
and business acumen. Prior to joining Ovintiv, Knox worked in land negotiations and
administration for a small independent oil and gas producer. Knox graduated from
the University of Calgary with a Bachelor of Commerce, Petroleum Land Management.
___________________________________
Aaron Leavitt is the Vice President of Exploration and Chief G&G at Ovintiv
with more than 20 years of subsurface experience. He has been with Ovintiv
for 12 years and works out of Ovintiv's Woodlands Texas office. His passion
for geology in context to the petroleum system has been key in gaining deeper
understanding of Ovintiv's acreage positions across the North American shale
space.
Aaron's previous roles with Ovintiv include leading the reservoir
characterization team that helped unlock the value of the STACK/SCOOP
plays of Oklahoma through deeper investigation of the subsurface. He also
guided the team who collected and interpreted the data collection program
from the first few cubes developed in the Uinta basin that have helped unlock
the recent results from that basin.
Previously in his career, he worked on shore US and International for another
independent E&P, a short time in the service side of the oil industry, and for the
Dept of Energy at the Nevada Test Site. Aaron graduated from Brigham Young
University with a Master of Science in Geology. He and his wife live in the
Houston area, are parents of 5 children and one very recent grandson.